Restore this remarkable architectural heritage in great danger
A first gallery is being restored, with your help, all the galleries can be restored successively.
January 2021
Removal of the paving of the "north" gallery
The pavement is removed and put in bags, stored in the cloister garden, For this a network has been deposited.
October 2020
sculptures from the "OUEst" gallery
September 2020
scaffolding of the "OUEst" gallery
March 2020 The crowning of the "East" gallery is complete!
October 2019 Reconstitution of the coronation
Currently, the crowning is missing from all galleries.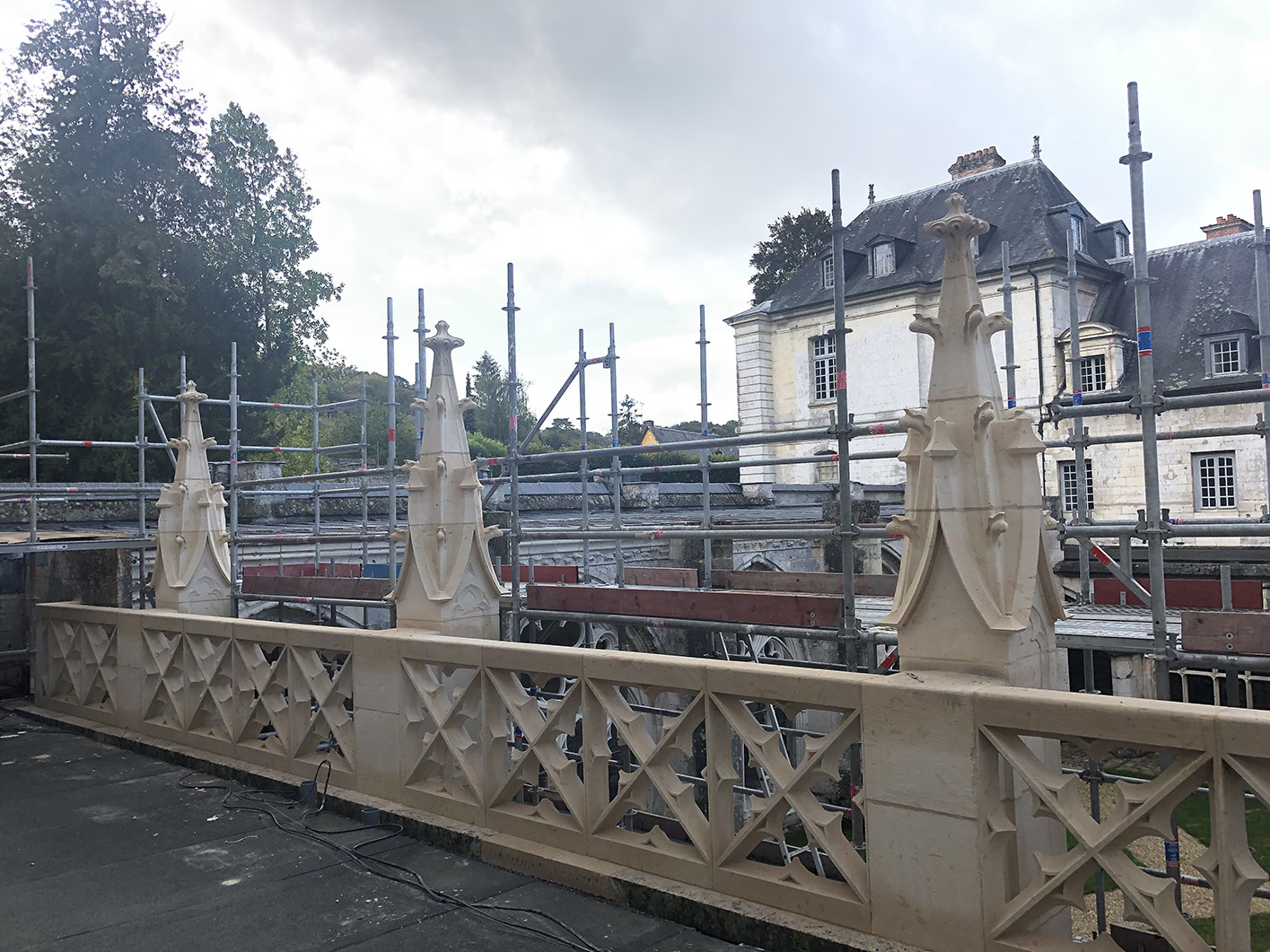 The crowning is being laid in the "East" gallery: the designs of the carved openwork parapet and pinnacles have been defined by the Historic Monuments.
Arrival of an element of the parapet.
March 2019 The restoration of the "east" gallery begins
All the sites are monitored by the Historic Monuments and entrusted to companies promoting companionship or training and integration centers (stonemasons).
Sculpture and restoration of damaged chimeras.
Compresses are placed on very damaged stones in order to extract the mineral salts.
Too damaged foundation stones are replaced identically.
2018 Preliminary sanitation work has been carried out
To stop water infiltration, a whole series of measures have been taken: revision of the roofs of the galleries, installation of drainage networks, outlets and buried pipes in order to direct runoff water towards la Fontenelle…
These works were closely followed by the archaeologists named by the Historic Monuments, because the remains are numerous.